Have you thought about such risks and what you best can do when they occur? Do you know what the Dutch alarm number is and how you can receive information directly on your phone during an emergency? Check it out below, because better safe than sorry!
Emergency number
Emergency number: 112 (free of charge). This number gives you access to the police, fire department, and ambulance based on your need. Text phone for persons who are deaf or hearing impaired : 0800-8112 (free of charge).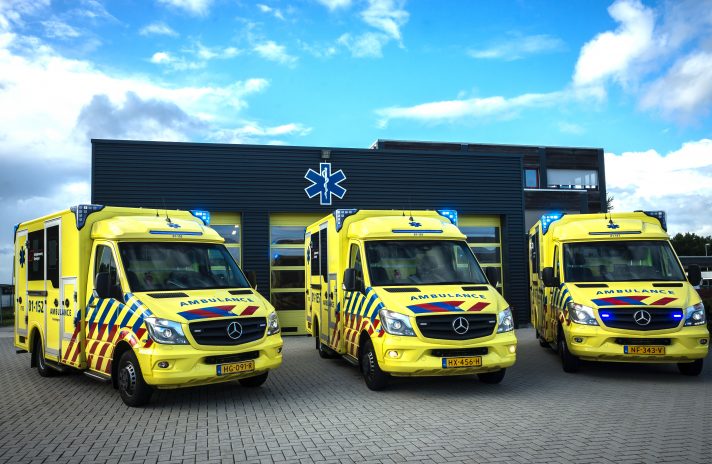 Non-emergency
For questions or to make an appointment:
Local police: 0900-8844*
Text phone for persons who are deaf or hearing impaired: 0900-1844*
Report Crime Anonymously: 0800-7000 (free of charge)
Fill in the police's contact form, so we can contact you.
*This number has a base rate of 9.51 cents and 2.8 cents per minute.
How to be informed during an emergency?
As a student in Groningen, you live in a city. A city where a lot of things go on all day and night. It is important that you are informed and have access to information if an emergency happens. In the Netherlands, there is NL-alert, an automated message system from the Dutch government that notifies you when an emergency in Groningen happens.
How to install:
Android
Go to preferences
Search bar > search for: 'emergency alerts'
If not already, switch on 'emergency alerts'
iPhone
Go to preferences
Click on notifications
Scroll down to 'government alerts' or 'emergency alerts'
If not already, switch on 'government alerts' or 'emergency alerts'
Please note that devices, depending on the type of device you have, may have different names or settings for what has been described above. If you have difficulties with the installation, please contact your provider.
Corona (COVID-19)
Corona is still with us. In order to control the virus, it is highly important that you follow the basic measures. Together we can stop the virus!
If you have a fever, a sore throat, a cold, and/or sudden loss of smell and/or taste, stay home and make an appointment for a test!
Keep 1.5-meter distance with others at all times
Wash your hands often
Cough and sneeze in your elbow
Use paper tissues to blow your nose
Avoid crowds and busy places
Wear a facemask in indoor public places
Do you think you have corona?
Call 0800-1202


To be sure and to prevent more people from being infected you should do the following: call 0800-1202 to make a free test appointment (please note, really only do this in case of complaints).
Nose and throat swab
The GGD will give you an appointment at a location near you. During the test a sample will be taken from your throat and nose.

Stay home until you have the results


After the test you will go home and stay there until you have the results. If it is negative, you can participate in all activities again. Positive? The GGD will tell you what to do next.
Fire safety
Fire should not be on the guestlist for your room. Therefore, the Fire brigade of Groningen has created an English leaflet with information about what you can do to prevent a fire and what you can do when there is a fire in your room/building.